As social media manager at Freedom United, most of my work takes place online. It's rare that I get to meet supporters and partners in real life and to hear why they chose to work against modern slavery.
This week, I helped coordinate a Red Sand Project event in Nashville. We also received promotional support from Women's March Tennessee. The event was highlighting our campaign calling on private prison company CoreCivic to address allegations of forced labor in their facilities.
CoreCivic – one of the country's largest private prison companies – issued a last-minute restrictive permit and placed barricades blocking us from our original location on public sidewalks facing their headquarters in a Nashville business park.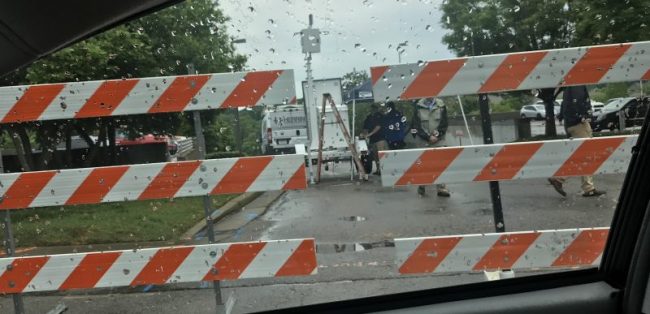 Thanks to quick thinking from our local activist connections, instead of canceling the event, we moved it. Our new location was a busy thoroughfare just outside the business park – a street with much more public visibility than the private business park sidewalks.
Rather than shutting down the conversation as we suspect was intended, CoreCivic pushed us – and our message – even more into the public eye.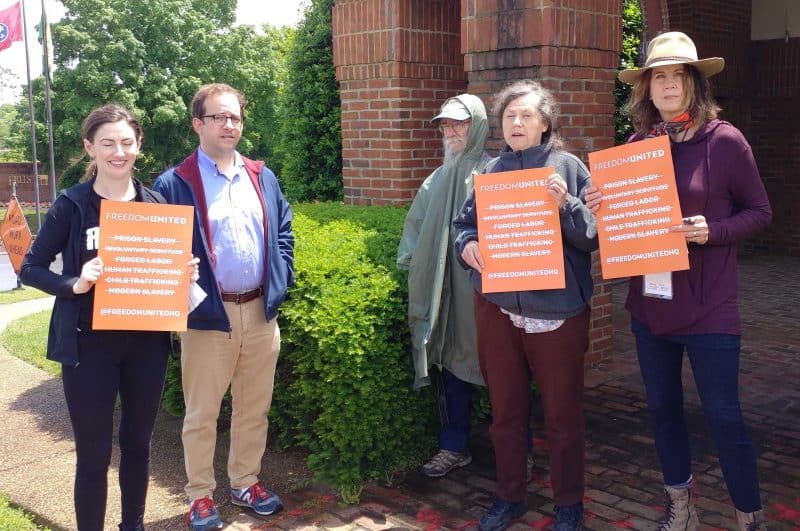 I spoke with Al and Jane, two older people who have spent their lives working for justice in their local community. Carol, another attendee, wore a badge with a photo of her nephew, who is held in a CoreCivic facility. Two students from nearby Vanderbilt University were there to show their support, as well as Andy, a young professional and concerned citizen.
We poured red sand in the cracks in the sidewalk along a busy thoroughfare, highlighting how vulnerable people fall into the cracks and become trapped in exploitation. Encouraging people to notice something they may have overlooked.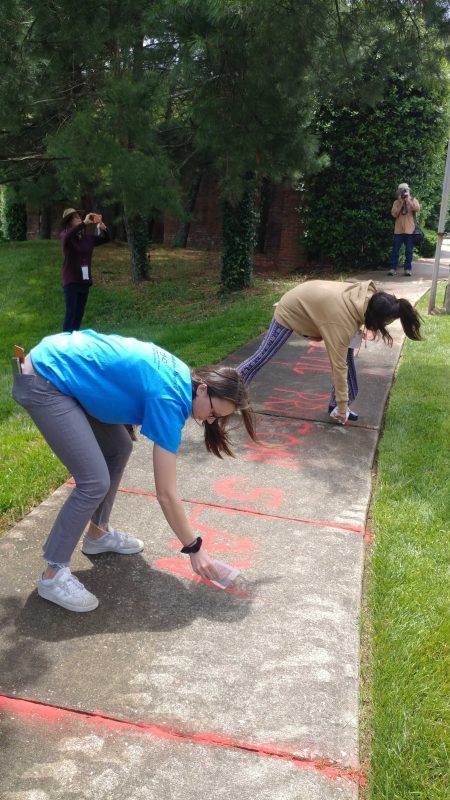 It was a message that met with some resistance. One older man accused us of "defacing public property" while another seemed angry that we were asking people to think about the exploitation of immigrant detainees.
"I just want to walk my dog in peace."
The irony that the people who are allegedly being forced to work in detention facilities, having committed no crime, also just want to live their lives in peace was apparently lost on him.
When we talk of modern slavery, especially in the context of the Red Sand Project, we speak of exploitation that happens in hidden places – like the cracks in a sidewalk. It takes an intentional, determined effort to see what happens behind the walls of a prison or detention facility.
Many would prefer to ignore it – to walk their pets or go for a jog in peace, mere yards away from a shiny office building where people comfortably ignore accusations that they are profiting from human misery and exploitation.
But I'm grateful for the few who chose instead to brave the rain – and a few grumpy dog-walkers – to call attention to it instead. Like the sun that eventually broke through the clouds and rain, they give me hope that better days are ahead.