Trafficking survivors are speaking up.  A new first-ever report written by survivors is giving them a strong voice in how to stop the crime.
In the document, 11 survivors of sex and labor trafficking, who were appointed by President Obama to the first U.S. Advisory Council on Human Trafficking in 2015, provide recommendations on how to improve federal trafficking policies ― ranging from legislation to public awareness campaigns to victims' services. The U.S. is the first country in the world to produce such a report, according to the State Department.
"For the first time in the history, we [survivors] will be able to help, says " Tina Frundt, the co-author and a sex trafficking survivor. "To be quite honest, the laws that were passing didn't have too much to do with what we really needed ― our voices were being lost."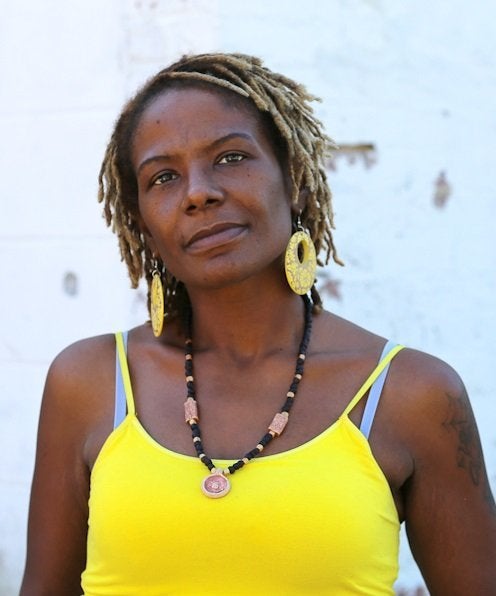 The trafficking survivors list five areas that the federal government must address:
1. Ensure Law Enforcement Is Trained In Anti-Trafficking
"For labor and domestic servitude [for instance], you need trainings by people who were trafficked, to understand the networks and the real businesses that are used as a front.  These are businesses we all go to and utilize ― they use labor trafficking and we don't even know it."
2. Create Public Awareness Campaigns That Reflect Diversity Of Trafficking Victims
PSAs and posters.  "Instead of being seen as victims, they are seen as prostitutes."
3. Provide Support Services To All Types Of Trafficking Survivors

Another survivor says:  "Yes, this is a horrific thing with children, but we must see how these children also grow in this life and become damaged adults who are also victims."

4. Increase Funding To Investigate More Industries For Labor Trafficking

Investigate businesses in the field of hospitality, agriculture and construction industries.  They may be hiring immigrants and other "vulnerable workers," such as low-income, seasonal or temporary workers, who are susceptible to exploitation.

5. Help Survivors Get On Track For Success In Work And Life

The survivors suggest offering more economic opportunities for survivors, whether in the form of vocational trainings, financial counseling, educational scholarships, or employment in federal agencies as staff or consultants. 
Frundt explains, "Not only did I go through it, I run services.  I know what's really happening on the ground."
When she was 14-years-old, she met a man who was 10 years older.  He talked her into running away from home.  He forced her to have sex with others in order to make money for him.  She was abused if she did not generate enough money to satisfy him.
"It can happen to anyone. It doesn't have anything to do with how much money you have or where you live.  Pimps can be in your house right now," she added. "Through the internet."