Sub-Saharan Africa with a population of nearly one billion, struggles with poverty, which in turn leads to more and more child labor…
A US Department of Labor report in 2014 said that one out of five of the children there are working in difficult and often squalid conditions. Alex Soho of the International Labor Organization calls poverty the driving force that pushes child labor. "They are poor. Their income is low. They cannot afford hiring adult laborers, so they have to rely, you know, on the work of their kids. This is true for farmers. This is true, also, for farm workers, who have to take them [children] along with them to the plantations, in particular, the whole family, to complete the tasks they've been assigned."
The labor is backbreaking for the children, and the conditions are hazardous.  They toil on farms where pesticides are used, and they can even be found running equipment meant only for adults.  Children are working mines where conditions are unspeakable, standing in the muddy water of creeks or rivers sifting for gold dust.
Another industry in that region of Africa that is dependant on child labor is cocoa, the ingredient used in chocolate, especially on plantations in Cameroon, Ghana, Guinea and Sierra Leone.
In two other nations — Ivory Coast and Nigeria — it's not only that children are working; it's that they are being forced to work. What's worse, the use of children in the cocoa industry is increasing. A study by Tulane University found that the number of children working in the cocoa industry in 2013 and 2014 was 51 percent higher than five years earlier. The Tulane report said 1.4 million Sub-Saharan African children were working in the cocoa industry in 2014.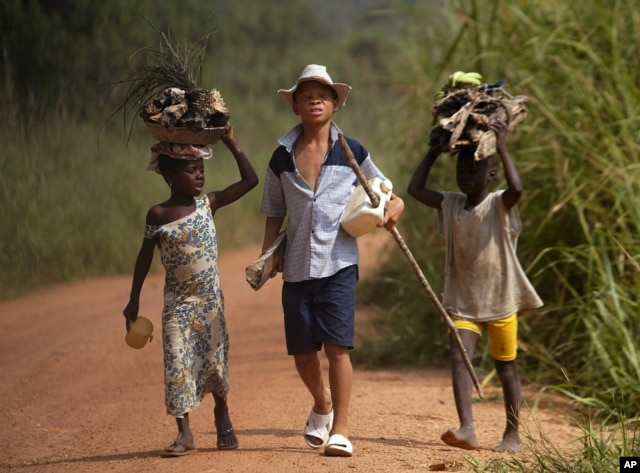 PHOTO- Children living in a cocoa-producing village walk back from the fields carrying wood and food stuffs on their heads on the outskirts of the town of Oume, Ivory Coast, June 30, 2005.
To read the entire article, click on the link below.