Ending child marriage matters to all of us.  There are 750 million women alive today who were married as children. One in three were married before they were 15.  In the next 30 years, at least 280,000 more will marry under 18…
Each one of those children is being robbed of her right to make good choices for their lives and to fully realize their potential and their dreams.
The author tells a story:  In Ethiopia recently, I met Aneley Ashafric, a teacher from the town of Hamusit–which means Thursday in Amharic after the town's market day. He told me about a girl in one of his classes some years ago. Aneley began to pick up on signs that the girl's family was preparing her for an early marriage, and was worried what that could mean for her future. He initiated conversations with the girl's family and other community members on the importance of finishing her education and encouraging her to stay in school. After consideration, the family agreed to put off the wedding. The young girl stayed in school and rose to the top of her class.
Ending child marriage is about more than simply protecting children. It's about promoting their rights and providing them with opportunities to reach their full potential.
This is a success story, but there are many that don't end so well.
There are 23 million girls and women in Nigeria who were married in childhood.  This is the greatest number in Africa.  And in Mauritania, married adolescent girls–60%– have married men who are 10 years older. Child marriage is a gross violation of girls' rights. It denies them their childhood, and too often ends their education, endangers their health and exposes them to violence.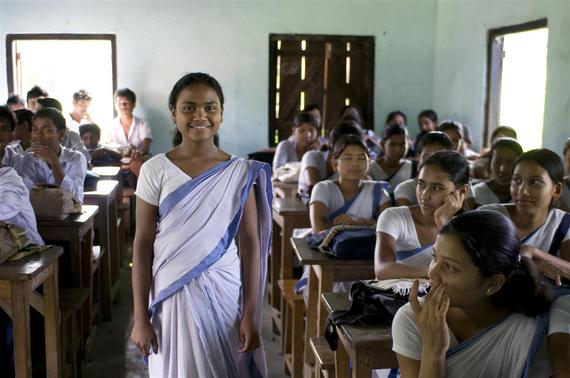 To read the entire article, click on the link below.