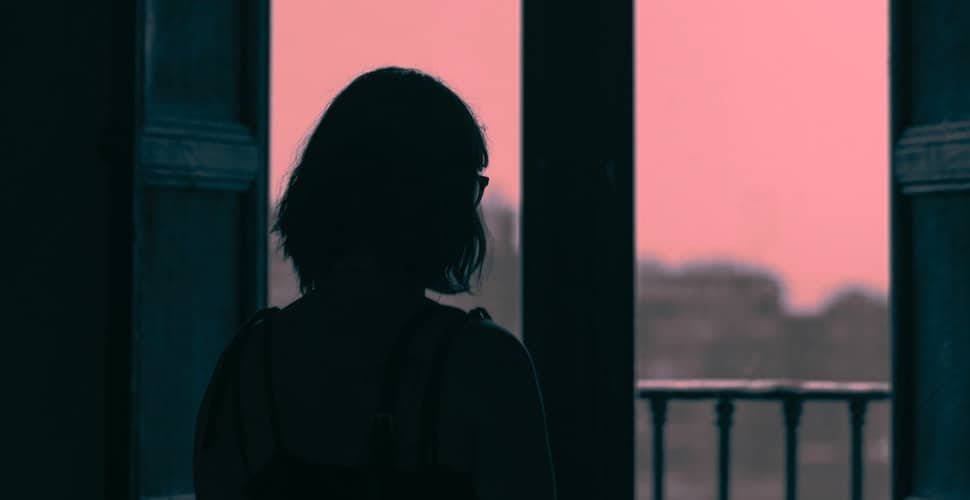 Trafficking for Sexual Exploitation
Human trafficking is when a person is brought into an exploitative situation through violence, force or deception. Though illegal in every country, children and adults are trafficked for the purpose of sexual exploitation around the world. For more information and resources, click here.
Protect runaway and homeless youth
An estimated 700,000 children experience homelessness each year in the United States, and nearly 1 in 5 homeless youth have been a victim of human trafficking according to a report from an international network of homeless youth service providers. Traffickers target marginalized runaway and homeless youth, especially those who are LGBTQ or youth of color, trafficking them for sexual exploitation or labor exploitation in exchange for food and shelter. Our campaign focuses on urging Congress to reauthorize the Runaway and Homeless Youth Trafficking Prevention Act, which provides resources for helping identify and support trafficking survivors and critical funding for social services.
End the Criminalization of Child Sex Trafficking Victims
Our campaign aimed to secure the passage of New Hampshire House Bill 189, which exempts child victims from facing criminal penalties for non-violent offenses committed as a result of human trafficking, and to build public support and bring attention to the bill to encourage other states to enact similar legislation. New Hampshire House Bill 189 extended protections for survivors of child sex trafficking to prevent them from being charged for "any other misdemeanor or non-violent class B felony, where the conduct was committed as a direct result of being trafficked." These criminal records would follow children the rest of their lives, presenting barriers to obtaining safe and stable housing and employment. Freedom United partnered with Shared Hope International and Care2 on this campaign, and since the launch 79,725 people signed the petition— illustrating clear public support for ending the criminalization of child trafficking victims. We delivered our petition signatures to Governor Chris Sununu in June 2019, and on July 1, the Governor signed House Bill 189 into law, making New Hampshire a leader in supporting survivors of human trafficking.
Visa, Mastercard, Discover: reject Pornhub and trafficking
We launched our campaign targeting Visa, Mastercard, and Discover as they all processed payments on Pornhub's site — thereby earning profits — despite evidence that videos of trafficked individuals had been uploaded, where they could be viewed and consumed by millions. Despite pleas from survivors, Pornhub had yet to take action to remove these videos or take strong action to prevent content depicting trafficked individuals from being shared on their site. The Freedom United community sent 19,188 messages to Visa, Mastercard, and Discover urging them to cut ties with Pornhub and avoid being complicit in trafficking. By December 15, 2020, all three credit card companies had suspended processing payments on Pornhub's site. Mastercard has severed ties with Pornhub and Visa has suspended the use of their cards on the site pending an internal investigation into content on Pornhub. Discover issued a statement that it will terminate card acceptance from merchants that allow illegal or prohibited content. This move then prompted Pornhub to implement changes to their site, including only allowing verified users to post videos, banning downloads and increasing moderation of content. We expect Pornhub's content moderation systems to effectively prevent the monetization of trafficking survivors' experiences before payments from credit card companies resume.
Slavery in Conflict
Recognizing the dismal situation for the thousands of girls and women who were forced into marriage and sexual slavery by ISIS in Iraq and Syria, we launched a petition which garnered over 125,000 signatures urging the UN  tp prioritize tackling this example of modern slavery. We worked closely with the UN Security Council Presidency and attended the session in New York at the UN Headquarters along with over 20 of our supporters. At that meeting, in December 2016, the UN unanimously passed Security Council Resolution 2331, calling on member states to prevent, investigate and prosecute perpetrators of trafficking and slavery in conflict situations. Even with this victory, we continue to call for the appointment of a dedicated UN representative to take forward this work.
End Sexual Exploitation of Children in Kenya
Along with our partner, Child Aid Organization Kenya, we are calling on the Kenyan government to declare zero tolerance of commercial sexual exploitation of children. Sex offenders travel to Kenya specifically to exploit vulnerable children, and reports estimate more than 50,000 children are involved in commercial sexual exploitation. We called on the airports authority to put up posters in Nairobi's international airport to make clear this is a crime. We also successfully campaigned for the provision of specialist training to the Kenyan National Police to better protect children and improve prosecution rates for this crime, which was followed by the creation of the first child protection unit. We have gathered over 150,000 signatures asking the Kenyan Government to implement monitoring and enforcement against these crimes. Will you add your voice?
Stop Violence Against Women in Argentina
Our partner Equipo Latinoamericano de Justicia y Género (ELA) called on the National Council of Women in Argentina to commit to release a plan to help identify and give assistance to victims of gender-based violence, including trafficking for sexual exploitation, after promised publication dates had been missed. This National Action Plan was eventually released in October 2015, allowing organizations like ELA to use the guidelines in their work.
Mobile Trafficking Exhibit in US
Our partner, Truckers Against Trafficking (TAT), launched a first-of-its-kind mobile exhibit to educate members of the trucking industry about the realities of sex trafficking in the US. Along with our supporters, we raised $10,000 to help cover the expenses of moving the truck across the country.
It's a Penalty
The 2016 Olympic and Paralympic Games were historic events in South America, but had the negative impact of increased risk of commercial child sexual exploitation.  We joined with partner Happy Child International Foundation to support the "It's a Penalty" campaign to raise awareness of the issue with videos shown on international airlines flying into Brazil.