O
ur 
inaugural
fundraising dinner,
The STAND Gala, exceeded expectations earlier this month in Raleigh, NC.
What do you usually do on a Friday night in early November? It's too far from the holidays and prime time for avoiding responsibilities. After a long week and overcast day, with the sun down early and a chill wind settling in, you could be forgiven for gorging on takeout and staying rooted between your couch and TV. 
But on the night of November 15, 2019, hundreds of people in Raleigh, in the United States, did the exact opposite.  
 They shrugged off the darkness and sidestepped a little rain to attend The STAND Gala, Freedom United's first ever dinner to raise funds to combat human trafficking and modern slavery.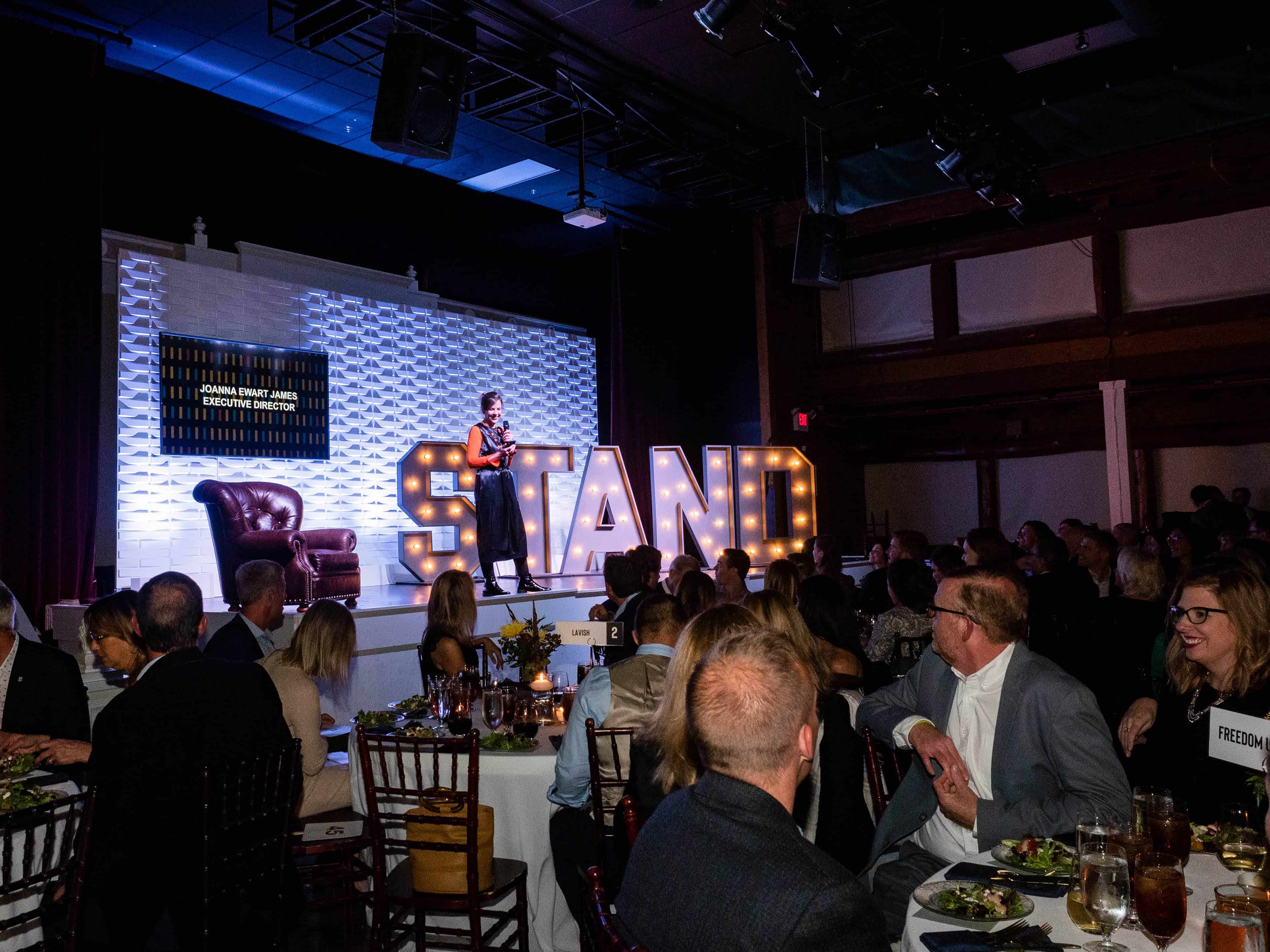 The night began with light refreshments and a silent auction. Guests mingled while placing their bids on spa days, gym glasses, sporting tickets, restaurant outings, luxury items, autographed memorabilia, and dozens of other great prizes donated by businesses around and beyond the metropolitan area. 
With beaks wet and bids placed, people ambled over to their tables. Joanna Ewart-James, Freedom United's executive director, welcomed the crowd and pointed out a surprise. Each place setting had a sealed envelope underneath the salad plate with instructions to open it once everyone was seated.  
The room quieted as envelopes were opened, and cards were pulled out. Each card told a story of modern slavery around the world and paired it with an example of how Freedom United is taking a stand to fight back. From supporting Biram's mission to end slavery in Mauritania to getting New Hampshire to end the criminalization of child sex trafficking victims and many others, diners passed the cards around to share the injustices they learned about.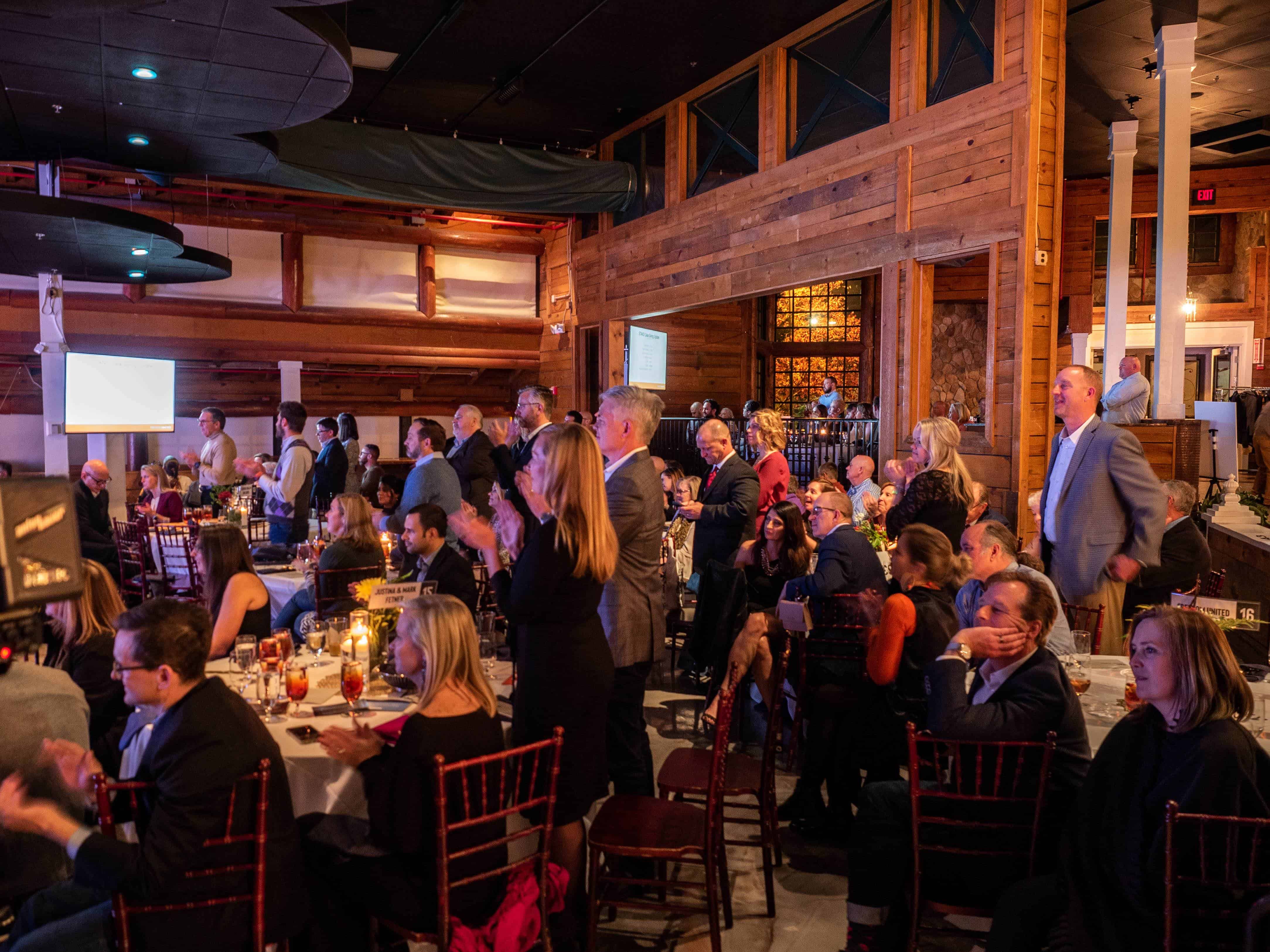 After this, our host Richard Lui took the stage. Lui made poignant and powerful remarks before welcoming Joe Schmidt, Freedom United's founder and board member. As guests ate, Schmidt shattered misconceptions and shared the realities of what modern-day slavery looks like. 
Then, it was time for a live auction of big-ticket items. Guests frantically competed to bid on incredible prizes including a weeklong trip to Cancun, a concert getaway in Las Vegas, or a private tour of NBC's 30 Rockefeller Center with board member and MSNBC news anchor, Richard Lui. Generous donors offered additional prizes on the spot including lakeside cabin stays or dinner with Lui.  
Following the live auction, Schmidt closed out the evening sharing a powerful story of children rescued from forced labor. By the end of the night, the entire arena took a stand together as everyone gave something to the cause.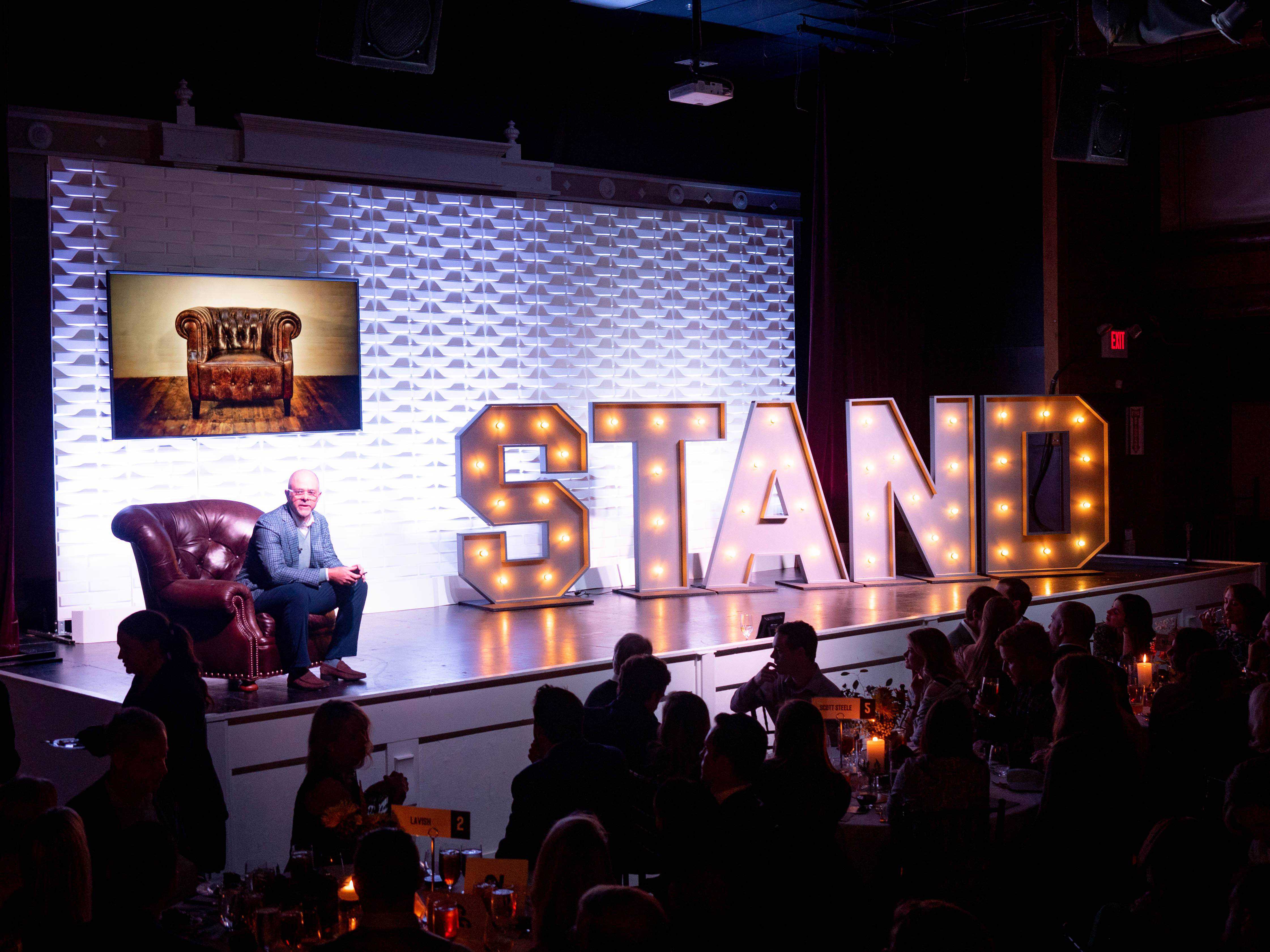 We were hoping to raise tens of thousands of dollars, but when the final number was revealed, we were delighted to have raised over $100,000 in a single night! Freedom United doesn't receive any government funding so generous donations like this help us continue to give the global community the means to come together and use their voice powerfully in the fight to create change towards ending modern slavery. 
 Making a commitment to fight this evil is not easy. Even after you do, the horrors of modern–day slavery remain sickening, challenging, and seem insurmountable.  
 But they are not. 
Every so often, we truly see the united in Freedom United, and our inaugural STAND Gala reminded us of that. For the millions suffering under the cruel boot of slavery, there are millions willing to take a stand, in any way they can, to put an end to it.  
 Thank you for being part of the change. 
 Adil Hussain