Goal:
The campaign sought to leverage foreign investment to put pressure on the Eritrean government to end its forced conscript labor program by ending international business complicity. Our campaign focused on Nevsun Resources Ltd by targeting their investors Blackrock and M&G to divest from the gold, copper, and zinc Bisha mine in Eritrea, where forced conscript labor was allegedly used in its construction. The mine was majority-owned by Nevsun Resources Ltd – a Canadian mining company. 
At the end of 2018, Nevsun Resources was acquired by Zijin, a Chinese mining company, for US$1.41 billion. With Nevsun and its investors no longer relevant targets, Freedom United moved to plan a new, broader divestment campaign to continue fighting against forced labor in Eritrea. Freedom United still strongly supports the Eritrean refugees that continue to pursue their legal case against Nevsun in Canada at British Colombia's Supreme Court. These refugees allege that they were forced to work for an Eritrean military contractor at the Bisha mine, in violation of international law against forced labor, and claim that Nevsun was complicit in the abuses.
Summary:
Nevsun chose to set up mining operations near Asmara, Eritrea in 2008 in order to mine copper, zinc, and gold – despite the widespread concern of human rights abuses perpetrated by the government against its own people. For example, a UN commission found that the government was guilty of committing "systematic, widespread, and gross human rights violations." 
Nevsun operated the Bisha mine and subcontracted work there to a state-run company Segen Construction Company – known to make extensive use of conscript labor from the national service program.  
At the time, investing firms Blackrock and M&G Investments had major holdings in Nevsun, informing our initial call for divestment from a Canadian mining company linked to forced labor in Eritrea.  
To pressure them we took these actions: 
Presented 180,000 petition signatures

 during 

Nevun's

 Annual General Meeting on 3 May 2017. Allied with our partners

, 

including 

Justice Alliance and Mining Watch Canada

, and

 

SumOfUs

 we delivered a strong message to

 company executives and shareholders that operating in Eritrea is not acceptable.

 

Along with our partner 

Eritrea Focus, 

we 

met with M&G Investments on 19 May, 2017 to discuss the campaign. 

We welcomed their statement that they take the matter of

forced labor

seriously

 and 

encourage

d

 M&G to sell their holdings in 

Nevsun

.

 

Although M&G Investments remained a major shareholder in Nevsun after our meetings, 

they released a statement

 acknowledging Freedom United's efforts and pledged to hold Nevsun accountable, monitor the case against them, and bring our concerns to Nevsun's senior management.

 

In October 2017, Blackrock was no longer listed as a major shareholder in 

Nevsun

 Resources on NASDAQ

, prompting us to 

write a letter to Blackrock to thank them for their decision

.

 

In May 2018, we came to the Chelsea Flower Show with our partner Eritrea Focus raising awareness with the public about the link between slavery, Eritrea, and the show's sponsors

On June 13, 2018, the Freedom United chipped in $1,046 to enable our partner on this campaign, Eritrea Focus, to print hard copies of their new and much-needed 

report on the extractives industry in Eritrea

. The following month Eritrea Focus was able to hand out copies of their report at the UN Human Rights Council.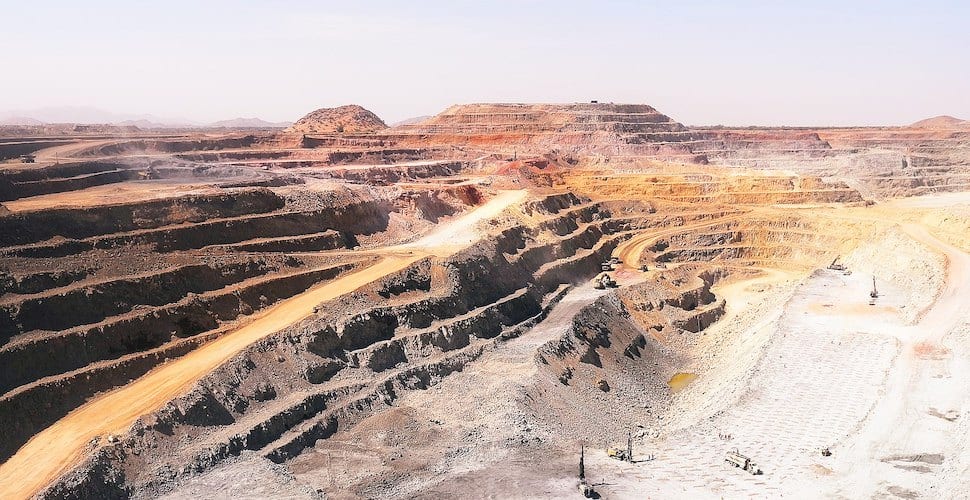 Outcome:
As a result of our campaign activities, M&G Investments invited us to meet with them and introduced us to senior staff from Nevsun Resources Ltd. These meetings were valuable opportunities to make sure our supporters' voices were heard and to explain in detail why doing business in Eritrea ethically is not an option. 
Our campaign successfully put pressure on Blackrock and M&G Investments and raised public awareness about the overlooked issue of forced conscript labor in the mining industry in Eritrea.  
In December 2018, when Nevsun Resources was taken over by Zijin, investors' stocks in the company were sold. Zijin proved uncontactable, so we were unable to ask about their policies and practices at the Bisha mine. We continue to support the Eritrean refugees as they pursue their case against Nevsun in Canadian court. 
It remains impossible for foreign parties to operate or invest in Eritrea without being complicit in the government's system of mass forced conscription. With the Nevsun campaign coming to an end, we have launched a new campaign calling on all foreign actor investing or operating in Eritrea to divest and publicly condemn the National Service. By making it economically and politically costly for the system of forced labor to continue, we can incentivize the government to change.