A regional declaration was just signed by Australia committing to tackle the issue of people smuggling.  It includes a recommendation that nations find alternatives to detaining those who are vulnerable and seeking asylum…
Although it is not binding, it was signed at a meeting in Bali that was co-chaired by Indonesia and Australia, and it encourages member countries to allow those seeking protection and refuge to stay for a longer time in transit nations.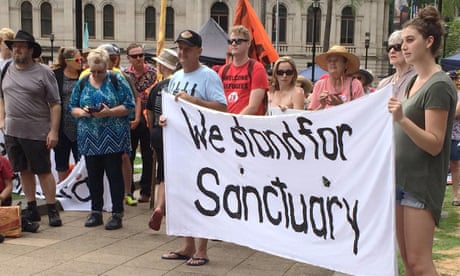 She also said that Australia's role played a significant part in facilitating the priorities. "Three areas of focus were determined: expanding safe and legal migration pathways; returns and reintegration; and cross-border operations to tackle criminal syndicates."
The agreement asks members to "explore potential temporary protection and local-stay arrangements for asylum seekers and refugees, subject to domestic laws and policies of member states. We acknowledge the need for adequate access to irregular migrants wherever they are, by humanitarian providers, especially the UNHCR and the IOM, as appropriate. We encourage member states to explore alternatives to detention for vulnerable groups."
This regional declaration may not be binding, but it is an improvement over previous meetings when co-chairs simply made statements that summarized the proceedings.