This is a strange time for the world and so much has changed about our daily lives. With many of us staying inside where possible, and our events and plans put on pause, we're taking this as an opportunity to fire up our activism!
Check out our Stay Home hub where you can take action to call for better protections for workers, end forced child marriage and demand better support for survivors.
The Freedom United team has also put together a list of top tips on how we can all continue to make change happen without having to leave the house. But we'd love to share what you're doing, so let us know in the comments below.
We'll share an updated list of tips from the Freedom United community in the next few weeks to keep us all inspired and motivated!
Top 10 ways you can power the anti-modern slavery movement:
1. Read
Visit our news page and stay up to date with current news on modern slavery and human trafficking. Join the lively conversations by leaving your thoughts in the comments!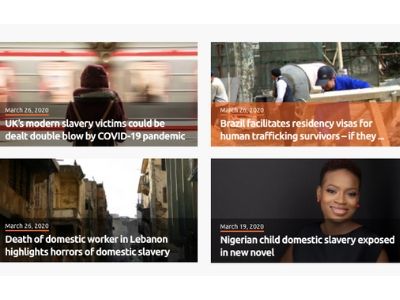 2. Learn
Finding yourself with some unexpected free time? Visit our 'Learn' page where you can take quizzes to test your knowledge on modern slavery issues. Get deeper with our new course developed with a world-leading university on modern slavery.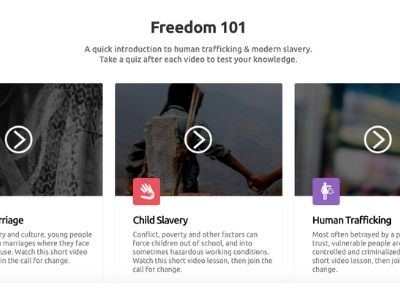 3. Sign
It takes less than 30 seconds to sign a Freedom United petition and unite your voice to the thousands of us calling for change. Demand better protections for workers around the world by calling on your country to ratify the Forced Labour Protocol.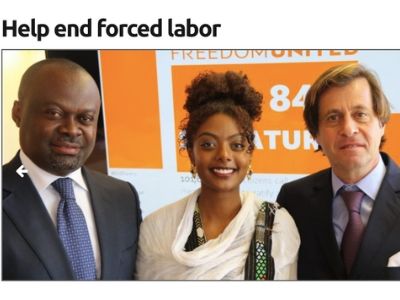 4. Write
Hotels are leaving workers and service-users at risk of exploitation, and some aren't even meeting their minimum legal obligations to address modern slavery in their business and supply chains. Send an email to hotels asking them to publish a legally compliant modern slavery statement. You could even send them a personalized message by writing them a letter. Let us know here how you choose to send a message.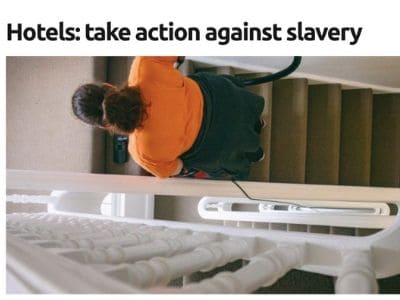 5. Tweet
Choose a campaign that personally resonates with you and tweet a message about why this campaign matters to you. Remember to tag @freedomunitedHQ so we can follow along – we'll be retweeting the best ones!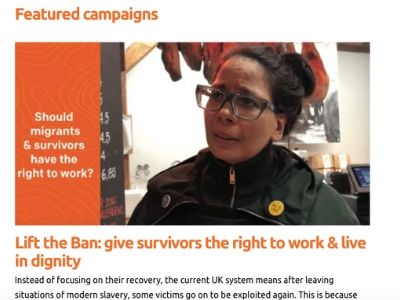 6. Film
From Tik Tok to Snapchat, video is becoming an ever-popular way to communicate. If you love to film, send us a video of why you're passionate about a campaign, what your thoughts are about modern slavery, or why you support Freedom United! We'll do our best to record a response to each of your videos.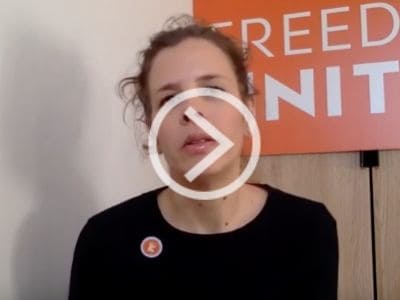 7. Watch
Watch videos on our 'Learn' page taking you through human trafficking to products of slavery.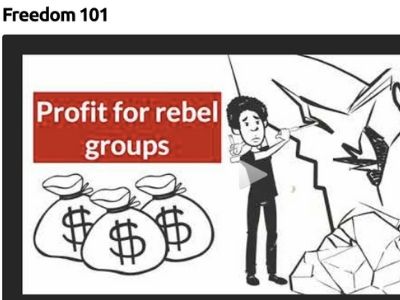 8. Give
We know times are difficult right now and we appreciate everything our community does. If you have anything to spare so that we can continue to ensure your voice is heard, please donate here.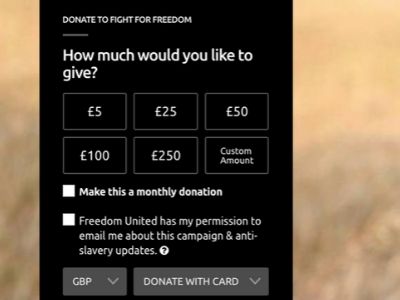 9. Take action
Visit the Stay Home hub and take action on campaigns to end modern slavery. Sign petitions, share them with your friends and family, and leave your thoughts in the comments!
10. Talk
Last but by no means least, talk to your friends, families and co-workers about modern slavery. There's still a long way to go to raise enough awareness about what modern slavery looks like and how each and every one of us has the power to create change.
The team at Freedom United is still hard at work to ensure your voices are being heard.
We know this is a difficult time that can feel lonely – that's why we're letting you know that the Freedom United community exists a space to share and discuss your thoughts.
Post in the comments or send us a message on Twitter, Facebook or Instagram with your questions, ideas or best isolation coping strategies!