Campaigning materials
Do you want to share your knowledge and passion for ending modern slavery with people around you? Are you attending an event or demonstration? Our community has supported the development of these campaign materials for offline events to help everyone raise awareness of modern slavery and support campaign work all over the world. Just click on the links below and download your materials to get started! These materials will then need to be printed or sent to badge and sticker suppliers.

Campaign leaflets
Click the title below to access leaflet artwork for: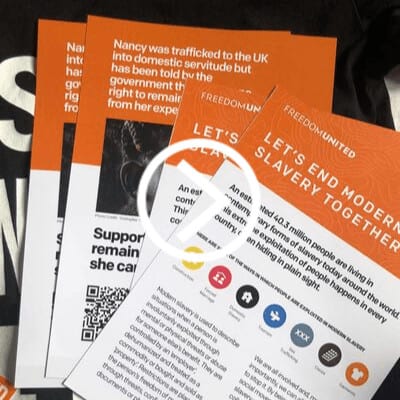 Leaflet printing information:
Double-sided
Full color
Dimensions: 5.8 x 8.3 inch​es, 14.8 x 21 cm
Once you've downloaded the design you can send it to a pin badge supplier to get your badges made.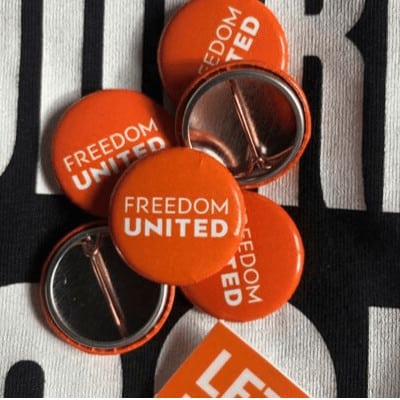 Need stickers? Send this design to a sticker supplier to get your stickers made.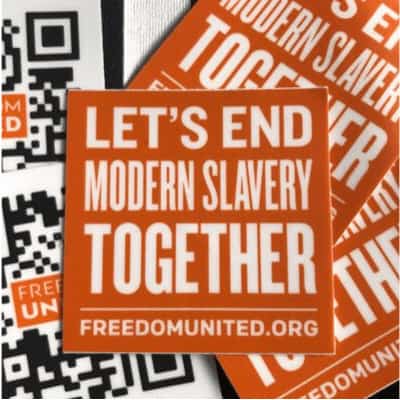 Awareness-raising in action!