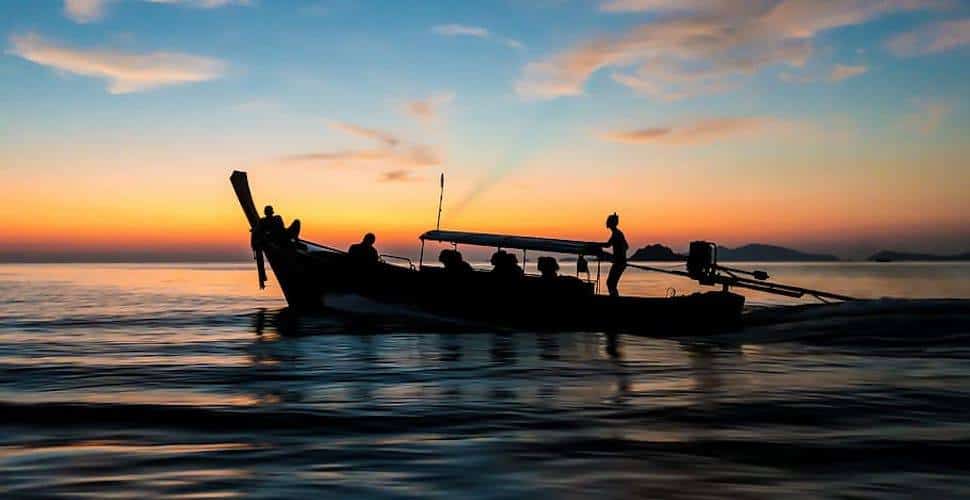 The earth's surface consists of 70 percent water, and its oceans—where there are about 43 million commercial fisherfolk supporting over 520 million people—carry 90 percent of the world's trade. Commercial fishing operations, in particular, exist in an environment that is often referred to as a "jurisdictional black hole of human rights"—in other words, one with no real accountability, since there is inadequate enforcement of labor standards by many states and the international regulatory system. This is facilitated, in part, by the inherent remote and isolated workplace at sea, which exposes fisherfolk to abuse and limits their ability to assert their rights.
Migrants in search of a better future are being trafficked, exploited, abused and even murdered aboard fishing vessels. The isolated nature working at sea or on other water bodies often deprives fisherfolk (including children) of access to the protections available in landside workplaces. They are forced to work, unable to escape and under threat and abuse. In extreme cases, fisherfolk have been summarily executed and thrown overboard.
Slavery has been proven to occur on fishing boats in Asia and Africa, where people are held against their will and have to endure long hours of work, sometimes not returning to dry land for several months—or even years. Large numbers of men are held against their will on fishing boats in countries across the world, including Thailand, Indonesia, Bangladesh and Philippines, enduring torturous working conditions with little or no opportunity to escape.
Similarly, there is evidence that, children are trafficked to Lake Volta in Ghana to work with fishermen at the expense of their education and under hazardous working conditions. In 2013, the International Labour Organization and the Government of Ghana estimated that over 49,000 children are working on Lake Volta. Out of this number, over 21,000 children are deemed to be working in hazardous conditions that are harmful to their health and development.
There have been some interventions in this area by a number of organizations, such as rescue and rehabilitation, yet these have not been enough to solve the problem.
Matthew Friedman, former Regional Project Manager at the United Nations Inter-Agency Project on Human Trafficking, attests:
---
Throughout the world there are many fishing fleets that have highly exploitative, slave-like conditions. Up until now, very little has been done to address these conditions anywhere.
---
According to the United Nations Food and Agriculture Organization (FAO), the fishing industry includes recreational, subsistence, and commercial fishing, along with the harvesting, processing, and marketing sectors. The fishing industry also extends to aquaculture for global production of aquatic organisms or other farmed marine creatures.